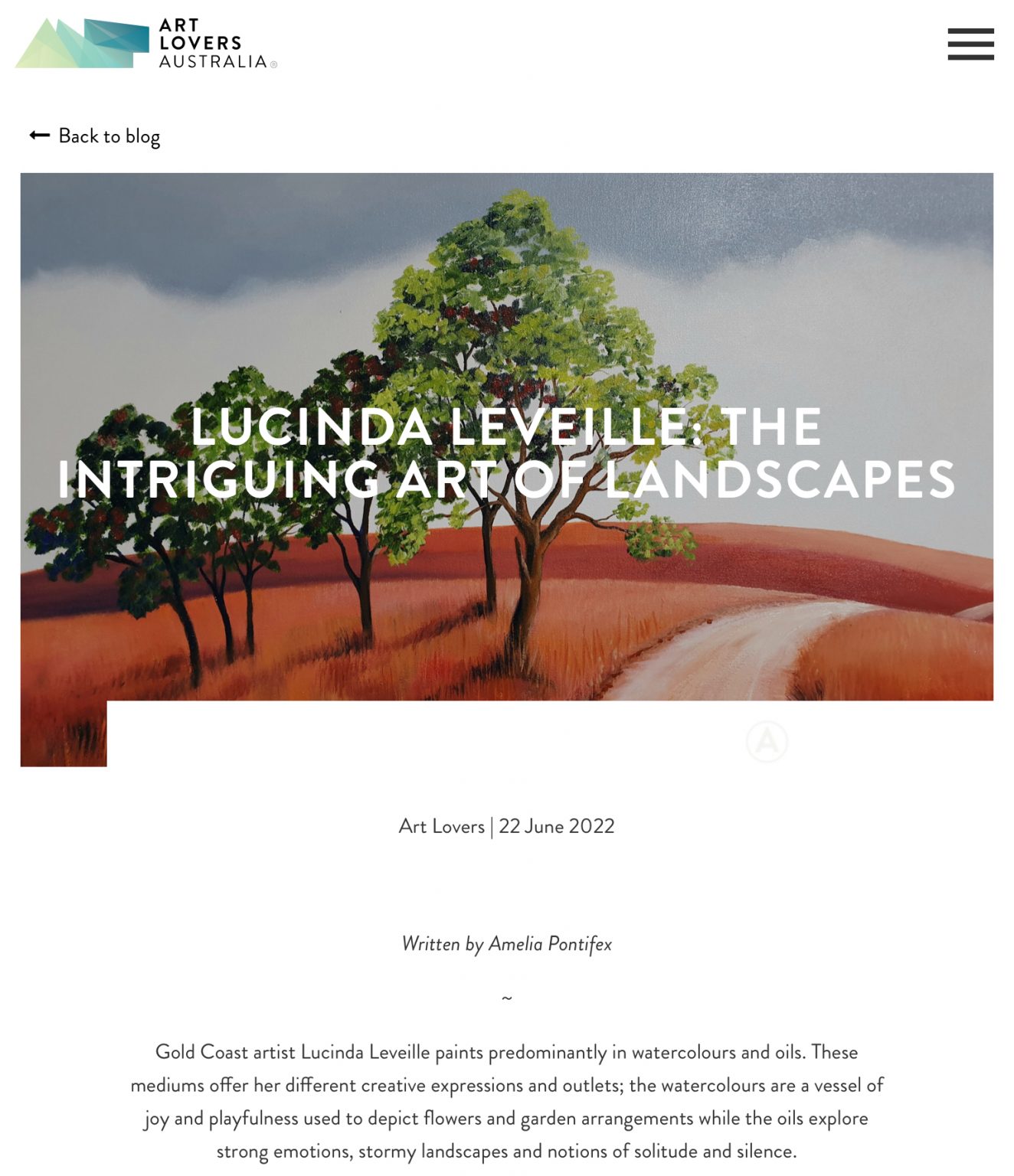 Welcome to Lucinda's Studio
A curly haired and adventurous three year old Lucinda made an unforgettable entry into the world of art with a pencil and the lounge room wall as her canvas. Her parents soon bought her a blackboard to encourage her budding talent or perhaps had another compelling motive in mind.
For Lucinda art is an essential part of her being – not a day goes past that she doesn't put brush to canvas or pencil to paper – always experimenting, learning and exploring her creative world.
You can view her art on the gallery page
Lucinda's Studio is a working home studio offering professional Art Classes to suit the beginner to the more experienced – watercolour, oils, acrylics and drawing.