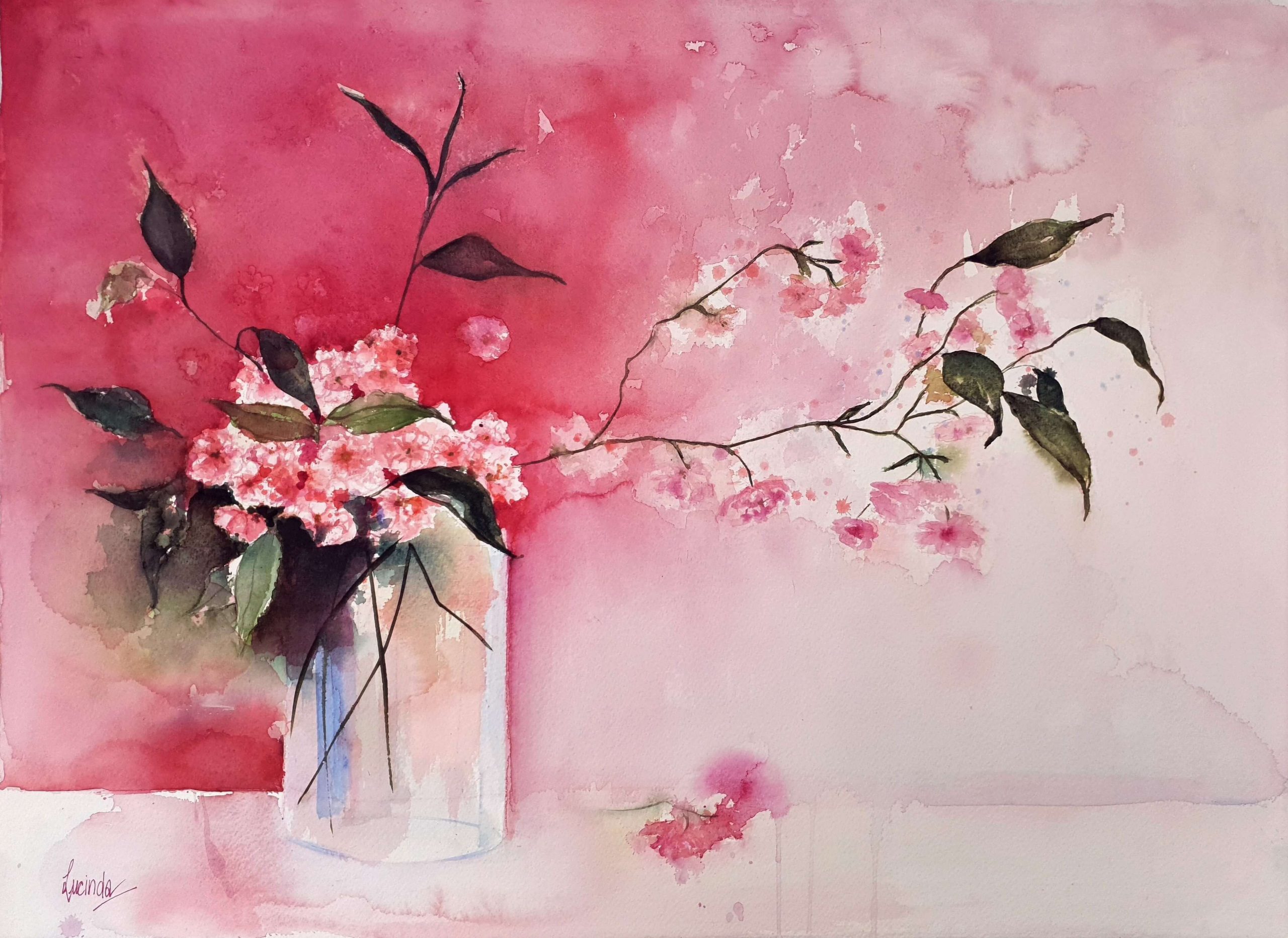 I think watercolour has come of age in the 21 st century as a vibrant and colourful medium, not the boring wishy washy paint we often associate with watercolour. So much to learn and explore in this amazing versatile medium!
It has been said that watercolour is the hardest medium to learn and can take a lifetime to master!
That's very intimidating – I think that many people perhaps are turned away from watercolour because of that very reason. Well, I also think anyone with enough patience, practice and determination can paint in watercolour with confidence and produce pieces that you can be proud to hang – give it a try!
The watercolour lessons are designed for the total newbie through to the more experienced watercolourist wanting to experiment and expand their techniques.
You will learn about the qualities of watercolour pigments – those which granulate, the ones that are better for an initial wash.  How to apply your watercolours from a wash to small and intricate detail work.
Your tools and materials are incredibly important too – so you will be introduced to different manufacturers – brushes that are suitable for watercolourists, the vast array of papers that are available for watercolour artists from the humble 180gsm weight papers through to the heavy weight of 1200gsm and how to use these papers to get the best results.
Additional products like masking fluid, granulating medium, texture medium, spray affects, iridescent medium can all be explored.
Then of course we also look at mixing it up with oil pastel, inks, oil paint and collaging – just to make it more interesting!
Watercolour, inks, collage, textural elements and the new and varied products available for the watercolourist are all covered for those interested in this fantastic medium!
I ask for $25.00 per session – Easels, tables, notes, morning or afternoon tea and reference material are all included.
Class times vary from early starts to a little later and an afternoon session, simply bring your painting or drawing kit and loads of enthusiasm! 
TUESDAY  MORNINGS      9.30am – 12.30pm
WEDNESDAY, THURSDAY AND SATURDAY MORNINGS   –    9.00 AM – 12 NOON
THURSDAY AFTERNOON –  1.00 PM – 4.00 PM